Early Price till 7 September, 2017 Register Immediately Before Seats Full !!!
Turbo Charge Your Business
by Roger La Salle
10 Ways to Out-Innovate the Competition &
leave them wondering what happened!

28th September, 2017 @ NOVOTEL Bangkok, Sukhumvit 20, (9:00 am To 4:30 pm)

This Master Class is delivered by a world expert who has done it all before.
This is not business theory, but practical, real hands-on innovation.
You will experience it, you will see it in action,
and you will use it as Roger presents this seminar.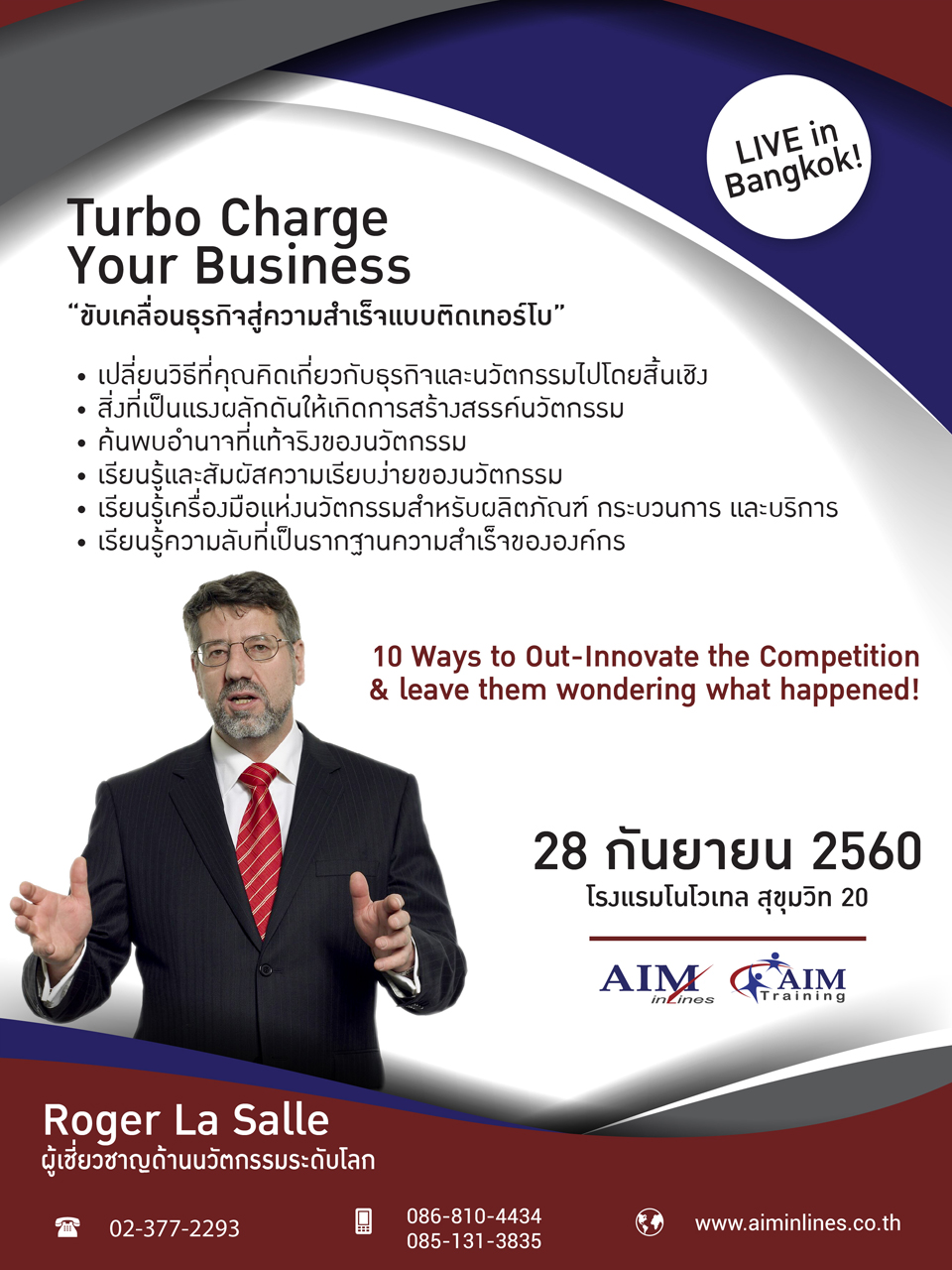 We guarantee you will leave this seminar with a new way to think,
and a new approach to building your business;
one that is so simple, you could never have imagined it.
Come open minded and be prepared to be involved. Our guarantee is that you will leave this session with at least one new idea and moreover a way to find many more
Buy 5 Get 1 FREE
For more information on "TURBO CHARGE YOUR BUSINESS" or corporate training, consulting with Roger La Salle, please contact us.
AIM inlines Co., Ltd.
Tel: (662) 377-2293 (Auto lines)
Mobile: 085-1313-835 (ENG) / 086-810-4434 (THAI)
E-mail: [email protected] / [email protected]
Website: www.aiminlines.co.th / www.aiminline.com
Official Line ID : @aiminlines
This Seminar will be in English Language,
Simultaneous Translation also available, English to Thai Language.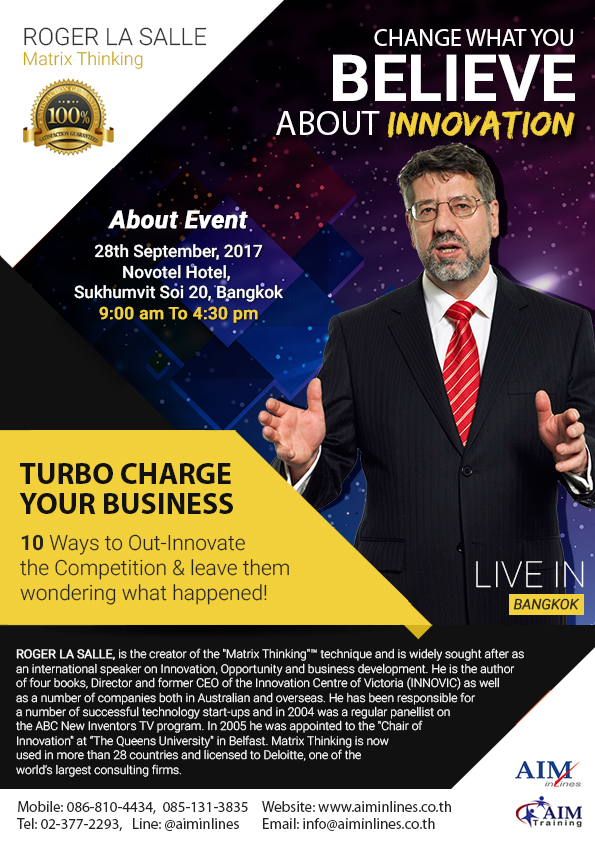 Novotel Bangkok Ploenchit Sukhumvit

566 Ploenchit Road, Lumpini, Patumwan, Bangkok 10330, Thailand

View venue profile - Go to venue Website