Register Immediately Before Seats Full !!!
"MAXIMIZE YOUR MEMORY POWER" (FREE Keynote International Seminar)
"Maximize Your Memory Power"
Keynote International Seminar
(Bring the Mind of Einstein to Your Organization)
Enrich your Life and Empower Your Organization
Train Your Mind to Work Like a Human Computer!
Memory Champion Ron White Live in BANGKOK
24 November 2017 @ NOVOTEL Bangkok, Sukhumvit 20
First Round Start: 09:00 am - 12:00 pm
Second Round Start: 02:00 pm - 05:00 pm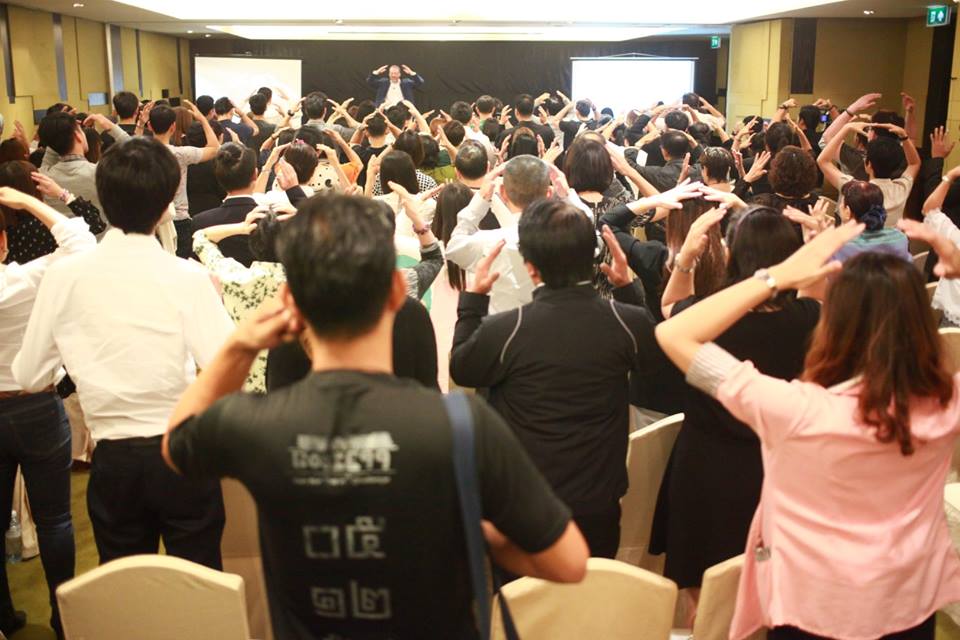 Ron White is without question the USA's #1 Memory Expert and is one of the tops in the world. USA Memory Champion Ronnie White will show you how using his memory techniques to improve your memory can result in the most dynamic business tool you've ever had!
Learn to recall names and faces! What kind of leader would it make you if you could walk through the halls of your business and call everyone by name and ask them about their family by name How would it impact your profit if you could meet a business contact today and recall his name six months later. Discover how Ron used this technique to memorize 200 names in 15 minutes and You Can Too!
Register Immediately Before Seat Full!
Regular Seat FREE !!! (Without Headset)

Headset Seat 500 THB (Includes Headset)
VIP Seat 1000 THB (Includes Front Row Seat, Headset & Seminar Handout)
VVIP Seat 5900 THB (Includes Front Row Seat, Headset, Seminar Handout & The DNA of Success Package)
For more information Contact us: Line ID: @aiminlines / Mobile: 085 1313 835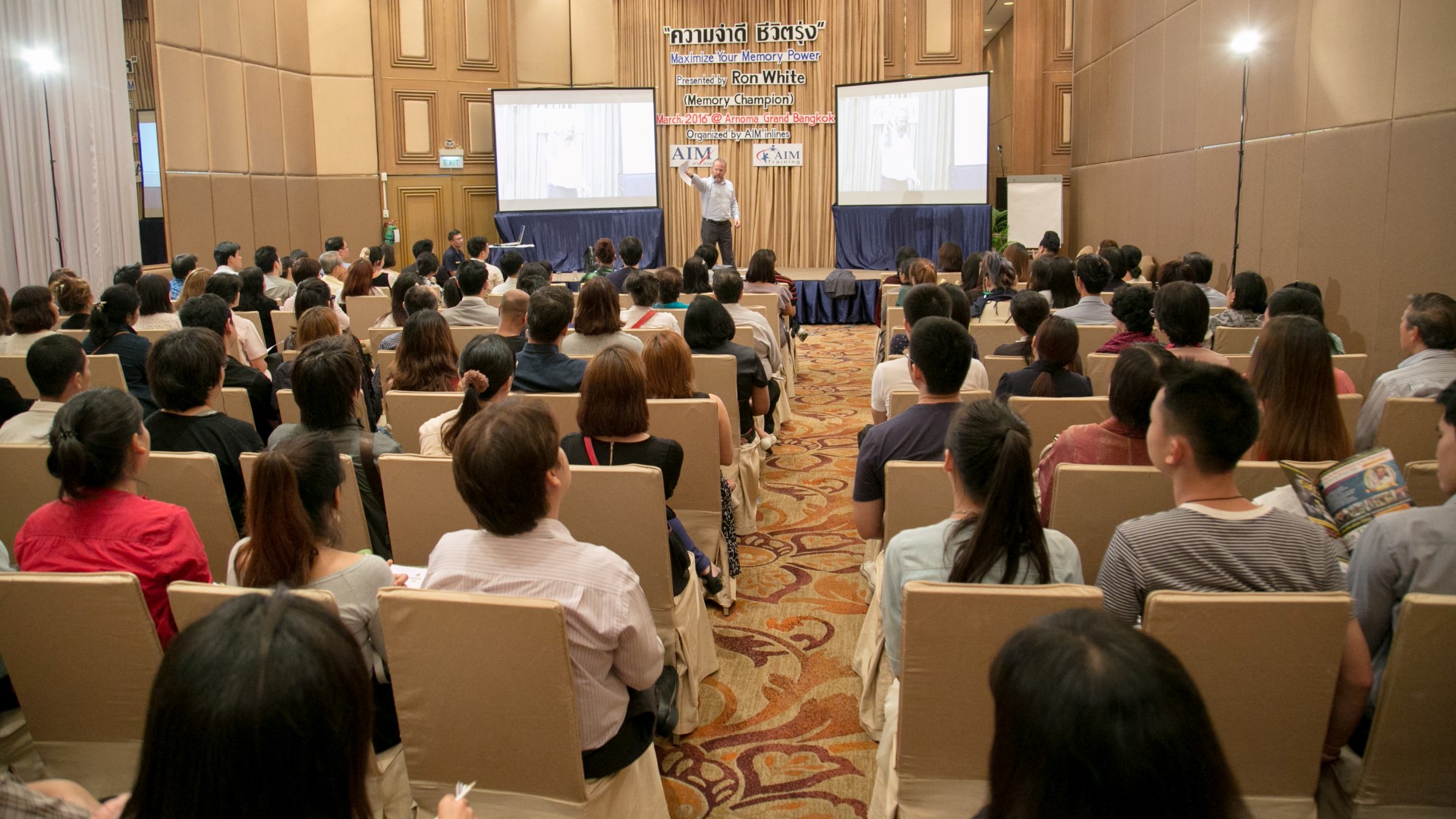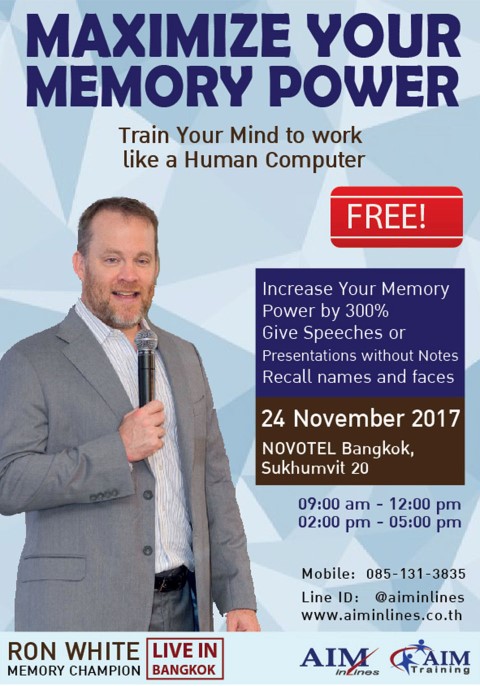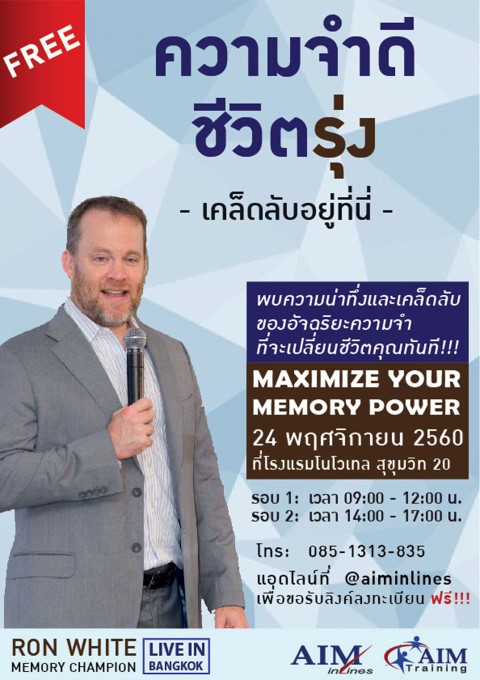 Novotel Bangkok Ploenchit Sukhumvit

566 Ploenchit Road, Lumpini, Patumwan, Bangkok 10330, Thailand

View venue profile - Go to venue Website