Make this Valentine's Day as sweet as candy at Novotel Bangkok Ploenchit Sukhumvit by spending quality time together to refresh your foremost relationships.
For that reason, this year's Valentine's day promotion 2020 is designed to craft intimate moments between couples.
Let you select your favoured feasts whether on A romantic seafood dinner buffet at The SQUARE or A Rooftop bar in Bangkok's romantic dinner exclusive for selected couples only at SKY LOUNGE's rooftop setting on the 29th floor.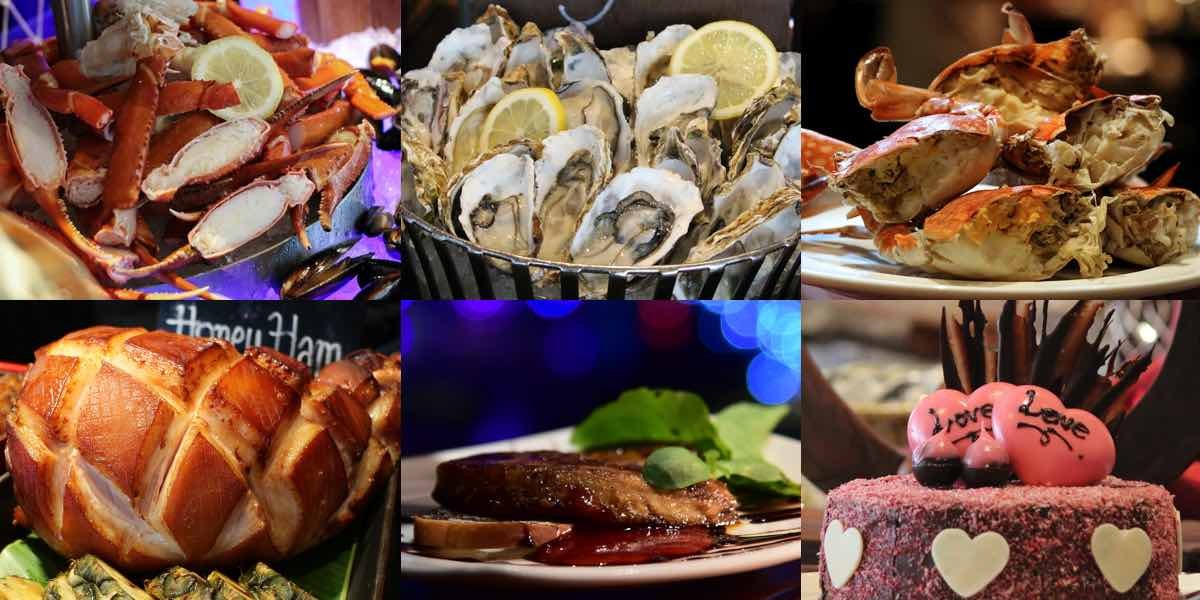 Valentine's Day dinner seafood buffet at The SQUARE, from 6.00 p.m. to 10.00 p.m. On 14th February 2020.
The SQUARE price:
• THB 1,900 NET / person
Early Birds prices; > http://bit.ly/2ShUGJs
• THB 1,555 NET / person
(Includes with a glass of Prosecco wine and one rose)
(Book and Pay before 11th February 2020)
Bring your loved one to the Sky Lounge on the 29th floor of Novotel Bangkok Ploenchit Sukhumvit – a romantic rooftop Lounge in Bangkok where sweethearts can snuggle and sip on an exclusive rooftop bar in Bangkok's romantic dinner, craft cocktails and indulge in sundowners by the balcony.

Valentine's Day 6-Course Dinner under the star – 6,000 net per couple

Special price only 4,910 net per couple when book and pay before 11th February 2020.

Served on Thursday 14th February 2020 from 7.00 pm – 11.00 pm.

Book now > http://bit.ly/2UnEU2g or 02 305 6000




Spend a memorable night under the stars. This romantic rooftop bar in Bangkok's dinner includes:
• 6-Course menu Discover.
• One bottle of Prosecco wine.
• One bouquet of roses.
• Special welcome drink upon arrival in the hotel lobby.

Celebrate memorable moment once in a year through Valentine's day promotion 2020 at Novotel Bangkok Ploenchit Sukhumvit is conveniently located next to Ploenchit BTS sky train station, providing easy access to Celebrate Valentine's Day in the heart of Bangkok.

The Square at Novotel Bangkok Ploenchit

Novotel Bangkok Ploenchit Sukhumvit - 566 Ploenchit Road, Lumpini, Patumwan, Bangkok 10330, Thailand

View venue profile - Go to venue Website



+66 2 305 6000